Learn German Language Courses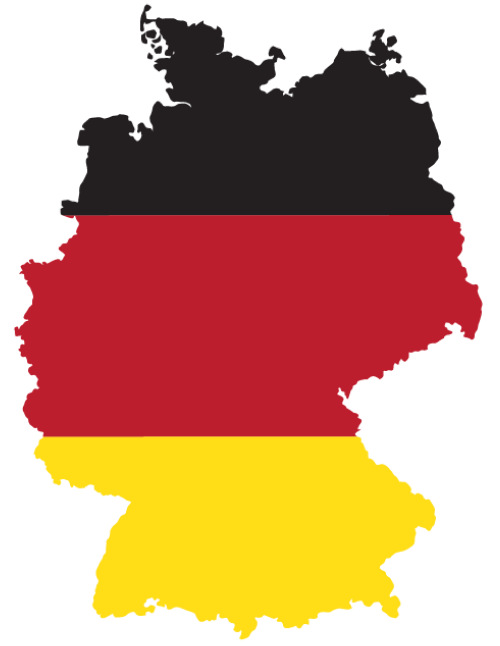 Knowledge of German can open up a world of opportunities for job seekers, as well as for students who want to continue their education in such a way to get an advantage in the global economy. Learn the German language to discover a rich and interesting history narrated by the colorful and old-fashion architecture, palaces, castles, cathedrals, landscapes, forests, and mountains, delicious food and beer.
is one of the major languages of the world. It is the second most widely spoken Germanic language after English. It is the official language for the following six countries, namely: Germany, Austria, Switzerland, Belgium, Luxembourg, and Liechtenstein. In addition to these German-speaking countries, it is also considered the official language in some regions, such as the Silesian Voivodeship and Opole Voivodeship in Poland, the Autonomous Province of South Tyrol in Italy, and Rio Grande do Sul in Brazil.
German is the native language to almost 100 million people worldwide and the most widely spoken native language in the European Union. Moreover, about 5.6 million people speak German as their second language.
Peculiar Features
It is easy for English speakers to learn German. Since these two languages both come from the same family of Germanic languages, it's obvious that there are the similarities between them, which can make things easier. About 40% of German vocabulary is similar to the English one, and it is good news for native English speakers! Moreover, the main peculiar features of German are the fact that the pronunciation pretty much follows the way it is written, and all nouns are capitalized.
Learn German Online
Learn German online for free. Forget about those expensive but not always effective courses. We have hundreds of free German lessons to help you learn to speak German fluently. You can start by learning words, verbs, and phrases, and then consolidate your knowledge with the help of our courses, interactive lessons, and games. You can choose any option you like and learn the language with ease and pleasure. Our main goal is to provide you with all the necessary knowledge to make you practically a native German speaker. Everything is possible with our free online courses!